Available Booking Space

Book Space for Corporate Events
Event Space Available for Corporate Events, Delray Beach, FL
Centrally located in Delray Beach, between Boca Raton and Boynton Beach, JJ's Dance Studio is the ideal venue for corporate events of small, medium, and large-sized businesses.
Are you in search of a distinctive and adaptable venue for your upcoming corporate function? Look no further than JJ's Dance Studio! Our cutting-edge facility boasts 2,400 square feet of open space, offering an ideal backdrop for corporate events, accommodating attendee sizes for small and medium-sized businesses.
A Venue for Corporate Events in Palm Beach County
JJ's Dance Studio is meticulously designed to cater to a diverse range of corporate events. Whether you're organizing a team-building workshop, a business conference, a training seminar, or a company retreat, our space can be effortlessly tailored to meet your specific requirements. With its open layout, you have the creative freedom to configure the space to suit the unique needs of your event.
Adaptable Corporate Event Space
At JJ's Dance Studio, we take pride in offering an adaptable event space that can flexibly conform to your demands. From captivating presentations and informative seminars to interactive breakout sessions and productive networking activities, our studio offers the perfect setting for a constructive and enjoyable event.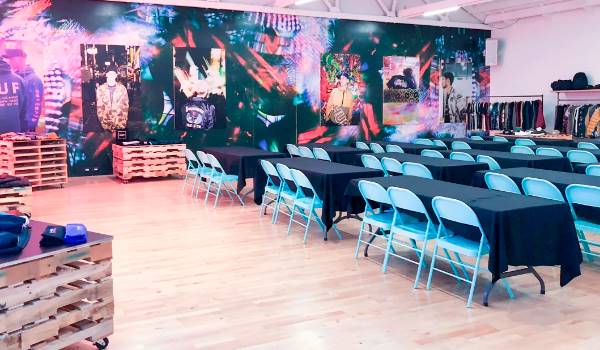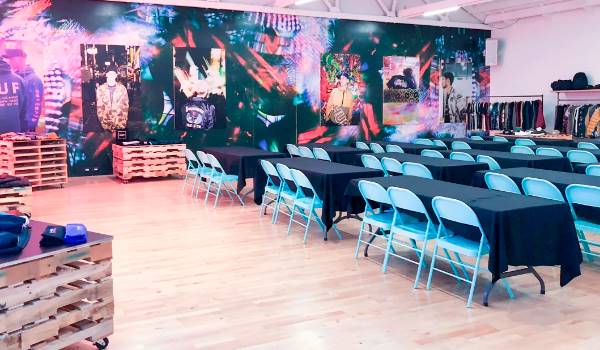 JJ's Dance Studio Lets You Host Your Corporate Events
Fostering Team Unity
Seeking to fortify teamwork and camaraderie among your staff? JJ's Dance Studio provides an outstanding locale for team-building initiatives and exercises. Our seasoned instructors can even infuse enjoyable and engrossing dance lessons to foster unity and cooperation within your team.
Central and Accessible Location
Strategically nestled in the heart of the city, JJ's Dance Studio offers convenient accessibility for your guests. Whether they opt for public transportation or prefer driving, our venue is easily reachable and well-situated.
Proficient Assistance
The JJ's Dance Studio team is unwaveringly committed to ensuring the seamless execution of your corporate event. We extend adept support and can aid in event planning, audiovisual setup, and any additional logistical requisites you may have.