Salsa Classes in Delray Beach
Salsa Classes in Delray Beach at JJ's Dance Studio

Delray Beach
Salsa classes are offered regularly out of our Delray Beach dance studio.
Experience the fiery and passionate world of salsa at JJ's Dance Studio in Delray Beach! Located in the heart of the city, conveniently positioned to the North of Boca Raton and to the South of Boynton Beach, the studio is the perfect place to learn this thrilling dance style. Offering salsa classes for all levels, from beginners to seasoned dancers, JJ's Dance Studio provides expert instruction and a vibrant, energetic atmosphere. Whether you want to spice up your dance moves or dive into the world of Latin rhythms, JJ's Dance Studio is your destination for salsa classes in Delray Beach.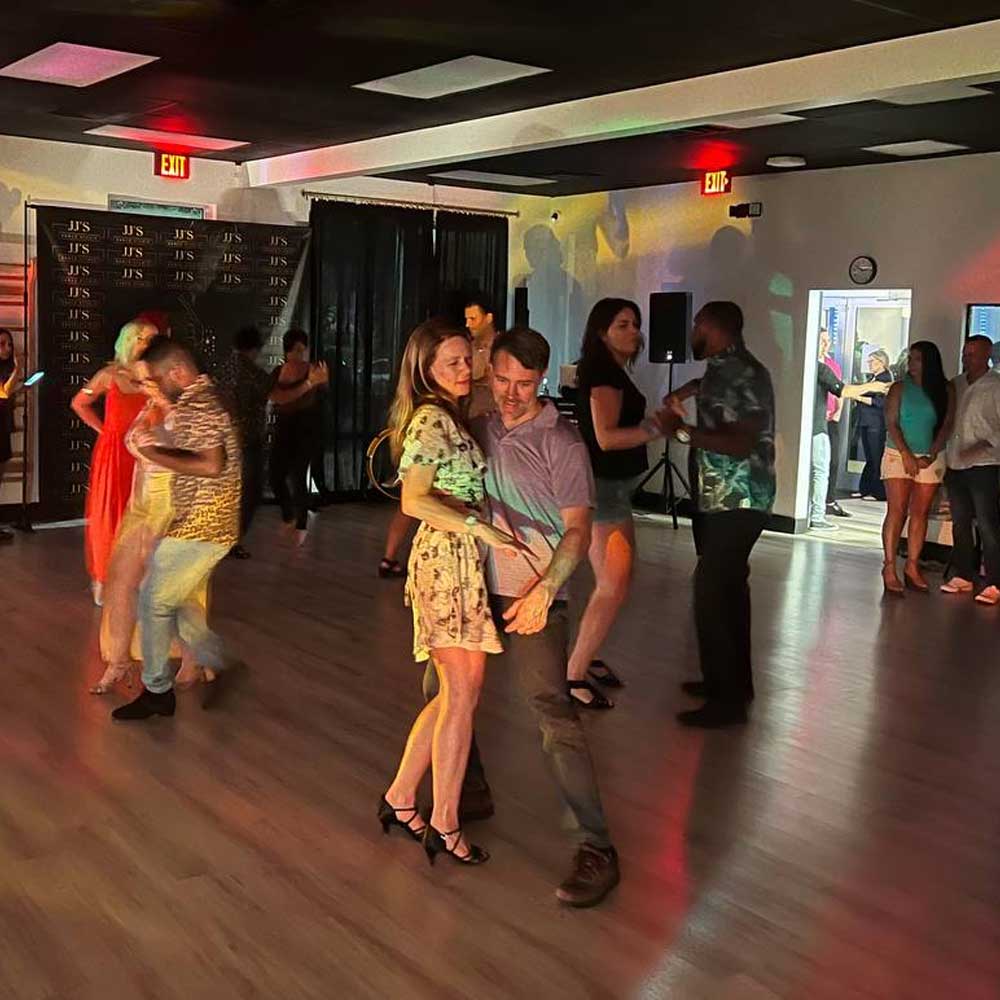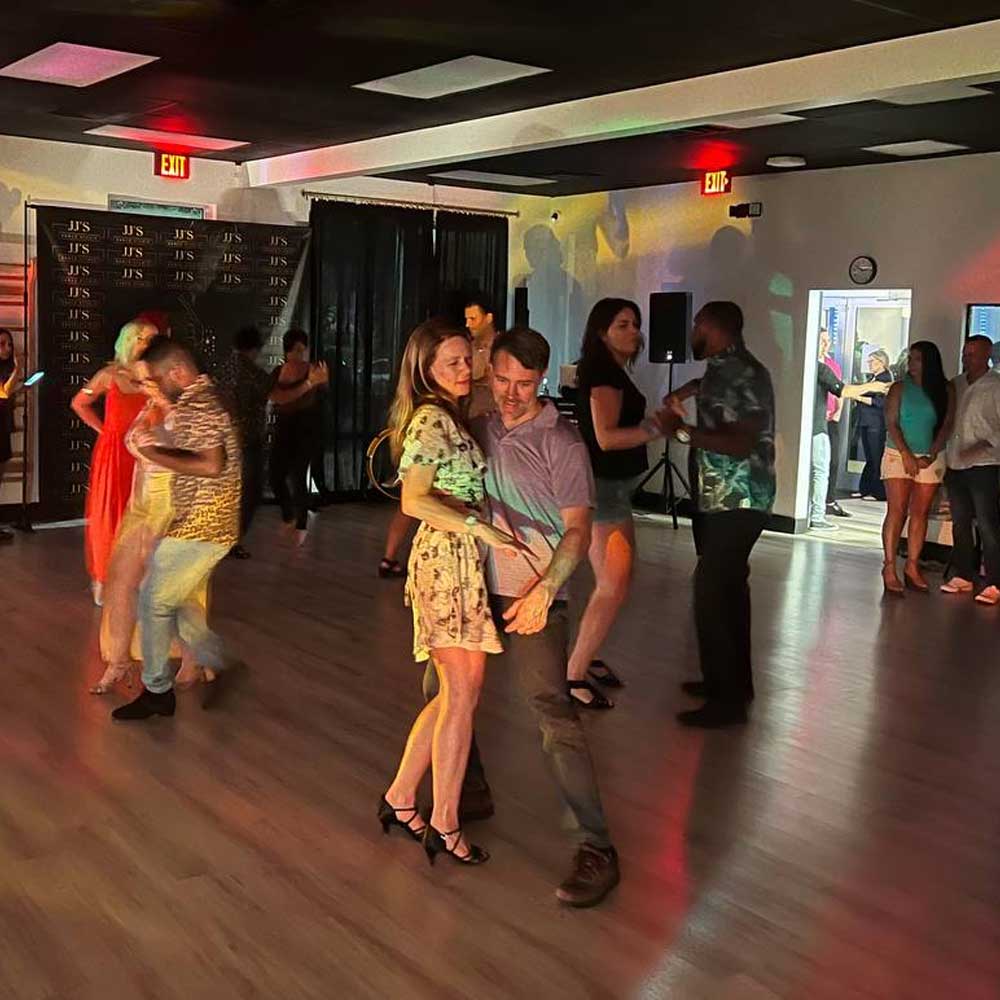 Top-Notch Salsa Dance Classes in Delray Beach
Situated in the center of Delray Beach, positioned to the north of Boca Raton and to the south of Boynton Beach. Click here for a map.
Discover the art of salsa dancing at JJ's Dance Studio in Delray Beach. Our classes cover proper footwork techniques, turn patterns, leading, and following. Whether you're a beginner or a seasoned dancer, we have multiple groups catering to different skill levels. Join us not just for dance lessons, but to become part of a vibrant social community that celebrates the joy of salsa! Start your salsa journey with us today.
Similar Programming